Hiii! Welcome back to my blog! Thank you to everyone who watched my nighttime skincare routine video last week. If you haven't seen it yet, watch it here! I've been loving the messages from those of you letting me know you were going to try some of the products! Feel free to reach out to me with questions! This week I'm going no video and coming at you with a blog post about my weekly masking routine. Let me emphasize again, I AM NOT A LICENSED ESTHETICIAN. My knowledge is purely from my education in retail, researching for my professional use on clients, and being product savvy myself. I also go to a very knowledgeable, licensed professional who helps me achieve my skincare goals and provide treatments. I highly recommend working with a professional yourself to come up with a plan to achieve your skin care goals. MOVING ON…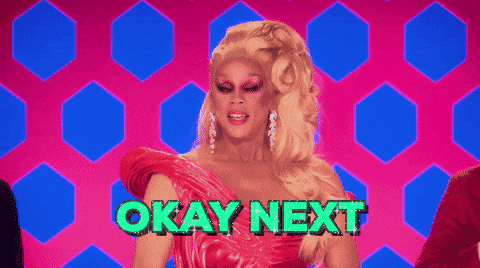 I want to talk to you about my weekly masking routine I do to maintain my skin and amplify my skincare results. I have been religiously masking since I started working in retail cosmetics back in 2014. Back then, however, I was using a ton of different products on no set schedule. When you work in a retail beauty store and are able to sample product it is very hard not to leave every shift with a fun, new product to try. Since working with my esthetician I have found products and a routine that works best for me. Incorporating masks into your regular routine can help you achieve the skin you've always wanted! Weekly maintenance is important for keeping your pores cleaned, dull skin fresh, and let's face it (punny?) it just feels amazing. So in this post, I will tell you about the routine and order of products I use on nights when I'm masking and what my favorite products are!
Routine
Once a week, I like to practice a little #selfcare in the form of my full-on face mask routine. This is when I pull out all the stops and take the time to treat myself at home. I only do the full routine once a week, as that feels enough for me, and then will spot mask if needed throughout the week. I usually like to pick a specific day dedicated to this so all week I know on Wednesday night I'm getting a little pick me up. On nights I use masks my skincare routine is different from normal nights. I have specific steps I like to follow to get the best results and experience.
Step 1: Cleanse & Exfoliate
In this step, if I have makeup on, I do my normal dual cleansing but skip the Clarisonic. Because I am using a physical exfoliator next, I don't want to irritate my skin by using too much abrasion (though the Clarisonic isn't abrasive but you get what I'm saying right?) I rarely use a physical exfoliator except in my masking routine. I like to use one as my first step after cleansing to scrub away any dead skin or buildup on my skin. It makes it feel like my masks and products work better when I start with this step. My favorite exfoliator for the last year has been the Rodan & Fields Microdermabrasion Paste. The formula is what keeps me coming back to it. I've rarely come across a physical exfoliant that is as gentle yet effective as this one. (Message or email me to get yours today)
Step 2: Detox Mask
As someone who suffered from acne and oily skin, detoxifying masks have always been a staple in my routine. I usually find my favorite products are those in the form of a clay mask. There are different versions of clay as an ingredient, but in general, it is known for purging and tightening pores and absorbing excess oil, along with many other wonderful benefits. I like to get rid of any gunk and basically deep clean my face for a fresh complexion with this step. For any detox mask, I apply all over my face and down my neck and chest and leave on until dry, then rinse completely with warm water. I have had many masks from multiple brands that I have loved over the years. The one that stands out to me and is super popular is the GLAMGLOW Supermud Mask. The way this mask dries and leaves your skin feeling clean and toned is amazing! The price point does hurt a little bit. A cheaper alternative and the one recommended to me by my esthetician (and I've been using for the past year and a half) is this Aztec Clay Mask. This is another popular product and the price point is 10/10. I mix a spoonful or two with a little apple cider vinegar. Just enough mix it all up and get a good paste, but not too much that it's runny. This mask does exactly what you want it to-cleans pores, tightens skin, and leaves a fresh face. Apple cider vinegar is great for the skin and gives a little skincare boost rather than just mixing the clay powder with water. You can now get yours in stores at Target!
Step 3: Hydrating Sheet Mask
I LOVE HYDRATING SHEET MASKS!! Truly, what an incredible invention. I use sheet masks ~constantly~ Big event? Sheet mask. Had a bad day? Sheet mask. Had a good day? Sheet mask. There are undereye sheet masks, targeted wrinkle sheet masks, lip sheet masks, neck sheet masks… shall I go on? A sheet mask is just a piece of cotton soaked in a ton of serum. I use sheet masks quite often in place of a night serum just because I love them. When I am masking, I use them to bring hydration back into my skin after using my clay mask. It is so important that after you use a clay mask or any mask that is drawing oil out of your pores to hydrate your skin properly after! For me, the best way to do that is through a hydrating sheet mask. And I try to use specifically that, a hydrating sheet mask, not a brightening, pore minimizing, tightening mask- just straight up hydration. Those other masks may have ingredients that don't react well with the products you've used on your skin thus far. The whole purpose of this step is to replace the hydration in your skin that the clay mask drew out. I apply the mask to my face, let it sit for 15 minutes (or longer if I can), then remove and massage in the excess serum. Any extra serum in the pouch I squeeze out and massage all over my neck and chest. I have quite a few favorites in the hydrating sheet mask department as I'm always trying new ones. But there are still some standout products and brands that I use over and over. Some of my all-time favorite sheet masks come from the brand Dr. Jart. They're just so gentle and effective and you can pick them up for between $6-$10 apiece. My favorites are the Water Replenish. Vital Hydra Solution, and the Cermidin mask. A+ in my book! Another favorite is the hydrating sheet mask from Skin Laundry. This is straight up hydration with no irritants in it. There are many options available on the market, so I recommend picking up a few new ones next time you're out.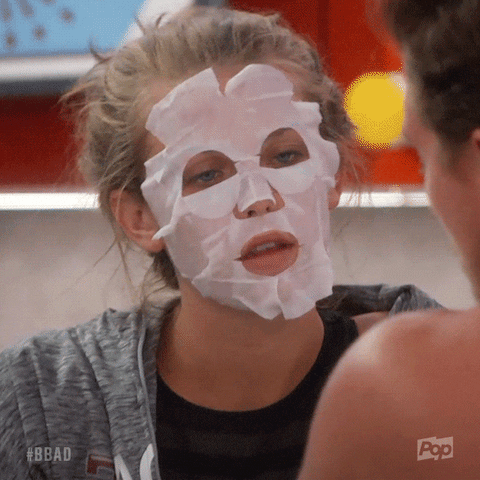 Step 4: Nighttime skincare routine
After I have gone through all the steps above and my skin is looking radiant and clear, I continue with my nighttime moisturizers. Since I get all the serum I need out of my sheet mask I skip that step and go straight to my night cream and eye cream. A little lip treatment and I'm done! It can take up a decent chunk of time to complete this whole routine, but it's once a week and you can do it while watching tv! I really look forward to this part of the week, every week. It's so relaxing and I like to add in other self-care elements like a big comfy robe, jade rolling my face while the sheet mask is on, or applying a deeply hydrating body butter. Challenge yourself to dedicate some time each week to yourself and your skin and see if it doesn't make you feel better, especially about the quality of your skin.
There are other treatments I do to my skin as needed or try out here and there. That is a different topic for a different day, however. When I want an intense treatment that I know will give me almost guaranteed results I leave it to the professionals.
Go to a pro
I won't get too in-depth about professional treatments in this post (future blog idea) but would like to shout out my go-to, trusted esthetician and where you can get some professional treatments done.
If you are in the St. Louis area and need some guidance on creating a routine and making progress on your skincare goals, then I HIGHLY recommend Trang at the Glow Studio STL. Trang is truly passionate about skincare and it shines through in her work. She will help find real solutions to your skin problems! I have loved every treatment I've ever had there and would recommend starting off a skin consultation and a glow facial. Trang also specializes in gorgeous natural and mircrobladed eyebrows and does beautiful lash extension work. Check her out and tell her I sent you!
Another place in the area on the Illinois side I recommend is The Spa at MidAmerica in Maryville, IL. Here you can get a whole slew of medical grade treatments from chemical peels to injectables and fillers. Their treatments are backed by a medical doctor to ensure safe and effective services. I would recommend from them the iconic HydraFacial. In 45 minutes they will exfoliate, extract, and infuse skin with antioxidants to treat a range of skin concerns. Who wouldn't want this treatment? Brides especially will love this treatment to give them smooth, glowing skin before the big day! And you guys, they were so generous to give my clients a special discount. Tell them I sent you and get $25 off your first visit and a mask worth $20. Win!!! Let me know what you try out!
Okay, another long post I can't help myself. I just want everyone to have all the information and tools to have the best skin ever! Skincare is definitely a journey that is ever changing and never ends. I totally enjoy the ride and trialing products and finding that holy grail item I can't live without. I would love to know what products you love or even stuff you've tried and didn't love! I want this to be a place of discussion and swapping helpful advice. Alright, that's all for this week and I will see you next week. Let me know what you'd like to see! Please share this with your skincare loving friends (or those who need a little push) make sure to like my Facebook page to stay updated on new posts and such. Check out my Instagram too! @elizabethwolfmua
Xoxo,
Elizabeth
*Discloser: I receive no compensation for this post. These opinions are 100% mine.